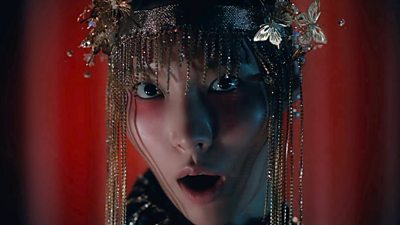 After years of singing about love and romance, K-pop artist and songwriter Lim Kim has returned with a new mission.
In her 2019 album Generasian, the singer debunks stereotypes about Asian women and attacks Orientalism.
Through her song Yellow, Lim Kim hopes to portray a new image of Asian women: more powerful and independent.
Produced by: Bugyeong Jung and Kevin Kim
Filmed and edited by: Kevin Kim
BBC
BBC News is an operational business division of the British Broadcasting Corporation responsible for the gathering and broadcasting of news and current affairs.
Related posts