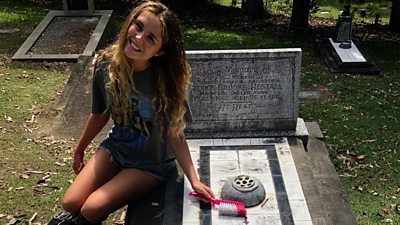 Australian girl Tj Kleeman was four when she moved with her family into a house next to a cemetery.
Scared of ghosts, she began cleaning graves to overcome her fear.
Eight years on, Tj is still cleaning graves – but for a very different reason.
Video by Isabelle Rodd
BBC
BBC News is an operational business division of the British Broadcasting Corporation responsible for the gathering and broadcasting of news and current affairs.
Related posts