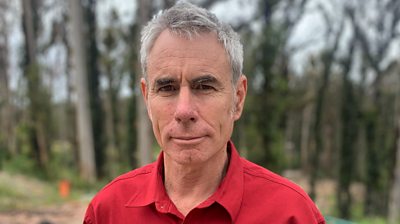 Jack Egan and his partner Cath Bowdler survived a bushfire which destroyed their home in North Rosedale, NSW, Australia.
For Jack it was a life-changing day – one that prompted him to quit his job and dedicate himself to campaigning for tougher action on climate change.
Produced and edited by Simon Atkinson
BBC
BBC News is an operational business division of the British Broadcasting Corporation responsible for the gathering and broadcasting of news and current affairs.
Related posts