Why do some people get cancer and some don't? We are breathing the same polluted air, eating the same chemicals-laced food but cancer strikes only some. Even amongst smokers not everyone gets affected by the disease. We often hear these questions on the non-communicable disease that affects 1.39 million Indians at present; the number is expected to rise by 12% in the next five years. Now, two researchers in Bengaluru have tried to answer these questions by proposing a theory which was recently published in the international Journal of Medical Hypotheses.
Researchers Dr Vishal Rao and Dr Gururaj Arakeri who work at HCG Hospital, Bengaluru, have proposed an electron acceptor theory that states that even before the body is exposed to a carcinogen already there are metabolic processes happening at the sub-cellular level that make an individual prone to cancer. The researchers have gone beyond biology and used inorganic and organic chemistry and quantum physics to predict how cells turn cancerous.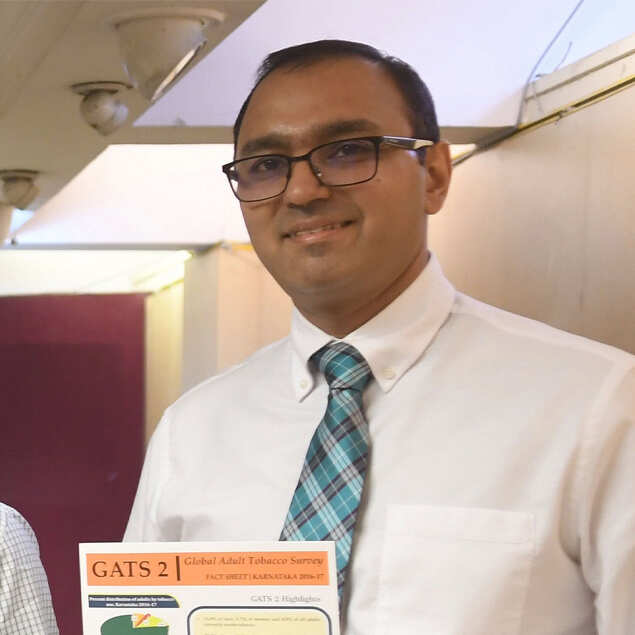 Current theories say that certain genetic changes happen in the cell before it turns cancerous or starts dividing at a fast pace. However, genetics has not been able to explain cancer completely till date. Only 60% of all patients may have actionable mutations, not all. Rao's two-year-long research shows evidence to support that before genetic changes certain metabolic changes occur in the cell that later lead to cancer.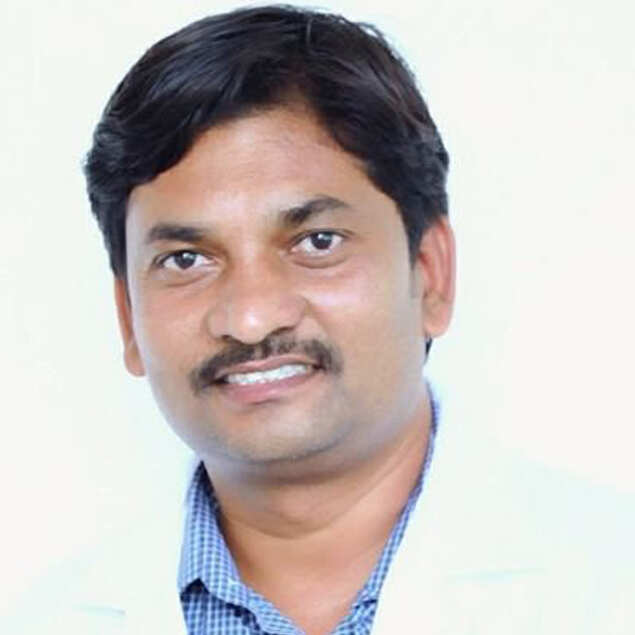 "All cells derive energy from mitochondria, which provide oxygen for the process and are called the powerhouse of the cells. But the mitochondria gives energy only to healthy, good cells," said Rao, associate dean for research and academics at HCG. "However, it is seen that sometimes some cells want to change this energy mechanism. They want to bypass mitochondria and start dividing at a fast pace without oxygen. Inside these cells, key energy-acquiring steps need to lose electrons to continue the energy gain and keep dividing. When such cells come in contact with a carcinogen, which is an electron acceptor, it starts providing them endless energy to divide and become cancerous." These metabolic changes happen in some people and not in others through a trained mechanism inside the cell which explains why all people exposed to the same carcinogen may not develop cancer.
"Cancer cell is a systemic cell, not a chaotic cell. Not only is it bypassing the mitochondria in order to be self-sufficient, it is teaching other cells how to divide without using oxygen from the mitochondria. This re-schooling takes time and that's why in some people cancer may occur years after they were exposed to the carcinogen. Patients ask me 'I used to smoke in college and then left it. Why have I got cancer now, 30 years later?' This is the reason why," said Rao.

Centre warns Twitter on Leh map mess-up
NEW DELHI: In a rebuke to global micro-blogging site Twitter, the government has warned the American company over its location setting that showed Leh in China. India said that any "disrespect" of the country's sovereignty and integrity is "totally unacceptable".
In a strongly worded letter dispatched on Wednesday, IT and electronics secretary Ajay Sawhney asked Twitter CEO Jack Dorsey to respect the country's sensitivities, this being the second run-in that government has had with the company in the recent past after it had sought an explanation in September after an account linked to PM Narendra Modi's personal website was crashed into.
"…any attempt by Twitter to disrespect sovereignty and integrity of India, which is also reflected by maps, is totally unacceptable and also unlawful," Sawhney is believed to have written in the letter. The incident had seen Twitter face flak from social media users after its geotagging feature displayed "Jammu & Kashmir, People's Republic of China" in a live broadcast from Leh's Hall of Fame, a war memorial.
This triggered angry responses from netizens who demanded that stringent action be initiated against the micro-blogging platform. Twitter, earlier this week, called it a technical issue, which has been resolved. Sawhney warned Twitter that any attempt to undermine the sovereignty and integrity of the country will not just bring disrepute to the micro-blogging site but also raises questions about its neutrality and fairness as an intermediary.
Conveying strong disapproval of the government over misrepresentation of the map of India, Sawhney in his letter reminded Twitter that Leh is the headquarters of the UT of Ladakh.
And that both Ladakh as well as Jammu & Kashmir are integral and inalienable parts of India, governed by the Constitution of India. When contacted, Twitter in an e-mail response said: "Twitter remains committed to working with the government of India. We respect the sensitivities involved and have duly acknowledged the letter."

Mars losing its atmosphere to outer space at faster rate: Isro's MOM study
NEW DELHI: A study of data and images sent by Isro's Mars Orbiter Mission (MOM) and Nasa's Mars orbiter Mars Atmosphere and Volatile Evolution (Maven) has found that "Mars is losing its atmosphere to outer space at a faster rate".
In fact, other terrestrial planets in the solar system are also constantly losing their atmospheres to outer space. The rate at which this loss happens is determined mainly by the size of a planet and temperature of its upper atmosphere".
As Mars being a relatively smaller planet compared to Earth, it is losing atmosphere fast.
Indian Space Research Organisation (Isro) on Wednesday posted on its website these findings of scientists who had studied data and images sent by MOM and Maven about a global dust storm that enveloped the Red planet in June-July 2018. Such a global storm is one of the dynamical meteorological phenomena on Mars.
Isro had placed the Rs 450-crore MOM in the Martian orbit on September 24, 2014, after its launch on November 5, 2013. Though MOM was scheduled to last only for six months as per the space agency's plan, it is still alive and sending images from time to time nearly seven years after its launch and since then has made several key findings about the Red planet.
An Isro statement said, "In the first week of June 2018, a global dust storm, also called a "planet-encircling dust event", started growing on Mars and it had grown to its mature phase by the first week of July. Such a storm significantly heated and expanded the Martian upper atmosphere.
The heating and expansion of the global dust storm led to a part of Mars atmosphere quickly reaching the exobase altitude (which lies at 220 km). Any hot gases above the exobase altitude are more likely to move to further higher altitudes and subsequently escape to outer space.
Hence, from the results of the present study it can be inferred that the 2018 global dust storm resulted in enhanced escape of the Martian atmosphere."
MOM observed the evening side of Mars by diving down to altitude as low as 155 km. The Mars Exospheric Neutral Composition Analyser (MENCA) instrument, a mass spectrometer onboard the Isro orbiter, measured the neutral densities of the Mars' thermosphere (which lies between 100 and 200 km).
By analysing these measurements, scientists at the National Atmospheric Research Laboratory, Gadanki, Andhra Pradesh, found that Mars upper atmosphere was undergoing warming and expansion. As the dust storm slowly engulfed Mars over a month period, scientists found that the neutral densities in the Mars thermosphere increased significantly. Such an increase was also confirmed by Nasa's Maven mission, which was simultaneously measuring the Martian thermosphere on the morning side, the statement said.
Both the Isro and Nasa spacecraft observed a significant increase in neutral densities in the Martian upper thermosphere (150–220 km) associated with the development of a global dust storm in the lower atmosphere.
The study, whose scientific results have recently been published in the Journal of Geophysical Research-Planets, shows the scientific potential of Isro's MOM and the advantages of multi-spacecraft measurements in exploring planetary atmosphere.

People who never tested positive turning up with post-Covid issues
MUMBAI: A senior citizen suffering from breathlessness, exertion and dry cough visited a Navi Mumbai hospital. The 60-year-old had never tested positive for Covid, but a lung function test showed restriction consistent with Covid features.
A high-resolution CT scan revealed mild residual Covid lesions caused by the immune response in fighting the virus and some fuzziness in the lungs. The doctors ruled out other illnesses by conducting more investigations. The patient revealed that he had travelled to pilgrim towns, including Varanasi, prior to the lockdown in February-March and that he had mild fever for a few days.
On the basis of his history and his condition, they concluded that it was a case of post-Covid. He was treated with steroids and inhaler. While this was a stray case in June, doctors are now reporting more instances of patients who have never tested positive landing in hospitals with post-Covid symptoms. They report a history of fever or cough, which subsides in a day or two and which they may have ignored.
But with symptoms resurfacing, many are being subjected to the RTPCR test where results come negative. But the same patients then test positive in the antibody test, indicating a history of Covid. Doctors claim many may've neglected signs of Covid earlier as mild symptoms subside in a day or two.
Dr Jayalakshmi T K, a consultant pulmonologist with Apollo Hospital in Navi Mumbai, has seen about 30 such patients who have never tested positive but come with breathlessness and unexplained lung ailments. "We ask for their history. Then they reveal they might have had fever two or three months ago.
The RT-PCR would be negative, but a CT scan shows typical Covid-like features and it is fairly confirmatory. A high CO-RADS score is suggestive of Covid and in some cases, the antibody tests too come positive although that need not necessarily mean that the symptoms are because of Covid," she said.