WATCH: Bahrain, UAE and Israel set to sign 'Abraham Accords' peace deal at the White House
Representatives of Bahrain, the United Arab Emirates and Israel gathered at the White House to sign the 'Abraham Accords.' US President Donald Trump, acting as witness and broker, hopes more Middle East countries will join in.
Tuesday's ceremony on the South Lawn is the first instance of Arab countries establishing relations with the Jewish state since Jordan did so in 1994. The first breakthrough came with the Emirates on August 13, followed by Bahrain on September 11. Foreign ministers of both countries, as well as Israeli Prime Minister Benjamin Netanyahu, have flown to Washington for the ceremony.
In addition to bilateral agreements, the three countries are signing the 'Abraham Accords,' with the US as an observer, in hope that other Arab and Muslim countries in the region will also join. Trump himself has teased the possibility, saying the US is "very far down the road with five additional countries," but would not name any of them.
Former White House aide K.T. McFarland told Fox News on Tuesday the administration apparently hopes for a "gold rush" of recognitions in the near future. Rumors of Oman, Sudan and Saudi Arabia coming on board have swirled around Washington, but the White House has been reluctant to confirm or deny anything.
"I think it's sort of well understood that Bahrain has a very close relationship with them, but beyond that, I don't want to get into, sort of, specific conversations that we had with the Saudis, although obviously we did travel there immediately after being in Bahrain," a senior administration official told reporters on Monday's background call.



Also on rt.com
UAE's move to normalize ties with Israel 'has broken psychological barrier' – FM




UAE Foreign Affairs Minister Anwar Gargash said the decision to normalize ties with Israel wa
Ren Zhiqiang: Outspoken ex-real estate tycoon gets 18 years jail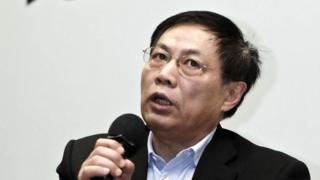 A former real estate tycoon and an outspoken critic of China's President Xi Jinping has been sentenced to 18 years in jail on charges of corruption.
A court in Beijing found Ren Zhiqiang "guilty of corruption, bribery and embezzlement of public funds", said state media outlet the Global Times.
He will also have to pay a fine of 4.2m yuan (£482,950;$620,000).
Ren went missing in March this year shortly after writing an essay said to be critical of President Xi.
Although it did not directly name President Xi, it was widely believed to be about him.
The Beijing No 2 Intermediate People's Court said Ren had accepted bribes worth 1.25m and embezzled almost 50m yuan.
He is said to have "voluntarily" confessed to all charges and will not appeal against the decision.
The former chairman of the Hua Yuan Property Company was not merely a business tycoon. The son of a ministry official, he was also known to have close ties with senior party leaders and was in a position from which his criticisms of the party would be particularly potent.
Rights groups have consistently accused China of using corruption charges as a way to clamp down on dissent.
'Anti-Communist Party' thoughts
Ren's sharply critical essay had been about Beijing's handling of th
Nascar: Michael Jordan and Denny Hamlin form Cup Series team with Bubba Wallace as driver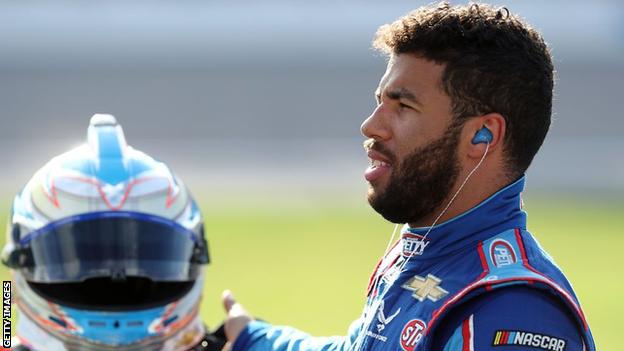 Basketball legend Michael Jordan and three-time Daytona 500 winner Denny Hamlin have formed a single-car Nascar Cup Series team, with Bubba Wallace as their driver.
Wallace is Nascar's sole black full-time driver while Jordan is the second black team owner at its elite level.
Earlier this year, Wallace successfully campaigned to get the Confederate flag banned from Nascar races.
Six-time NBA champion Jordan said the team would "educate a new audience".
The 57-year-old added it would also "open more opportunities for black people in racing".
"Historically, Nascar has struggled with diversity and there have been few black owners," Jordan said. "The timing seemed perfect as Nascar is evolving and embracing social change more and more."
In June, it was feared Wallace, 26, had been subject to a racial attack when a noose was found in his garage stall at Talladega Superspeedway in Alabama.
An FBI investigation concluded it was actually a handle on a garage door and had been there since the previous year.
On joining Jordan and Hamlin's team, Wallace said: "This is a unique, once-in-a-lifetime opportunity that I believe is a great fit for me at this point in my career."
Hamlin, 39, will be a minority partner in the team while he continues to drive for Joe Gibbs Racing.
The team will start racing in 2021 with their name, car number, manufacturer and sponsors to be announced in due course.
Asian stock markets continue the global fallout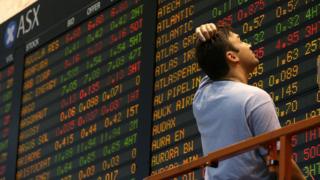 Stock markets in Asia suffered on Tuesday from the fallout from UK and US investors worried about a rise in coronavirus cases.
The biggest falls in the region were recorded in Australia, where shares hit a three-month low.
Investors have also been rattled by dimming hopes for more financial support for the US economy.
Stock markets fell across South Korea, Hong Kong and China, while Japan was closed for a public holiday.
On Monday, UK and US stock markets suffered heavy losses over fears that a renewed rise in coronavirus cases will blight economic prospects.
More than £50bn was wiped off UK shares, and caused similar falls across European and US stock markets.
The negative sentiment spread into Asia, which has previously been the focus of optimism from China's continued economic recovery.
Australian shares were dragged to their lowest level since mid-June, under pressure by its mining and energy stocks.
Major mining firms BHP Group and Rio Tinto both fell around 2%.
Multiple tensions
"The biggest issue for local markets is how the battle for tech sector super dominance plays out between the US and China, which is getting viewed through the lens of the ByteDance /Oracle -Walmart d