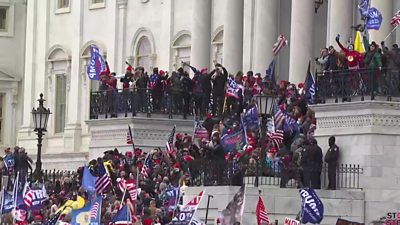 A Joint Session of Congress to certify the election of Joe Biden has gone into an unexpected recess, and the Capitol building into lockdown, after Trump supporters breached security lines.
Earlier, President Trump addressed supporters at a rally outside the White House and encouraged them to protest the election result.
BBC
BBC News is an operational business division of the British Broadcasting Corporation responsible for the gathering and broadcasting of news and current affairs.
Related posts