Sonia promise of AICC is positive step, party needs to connected to ground realities: Arvinder Singh Lovely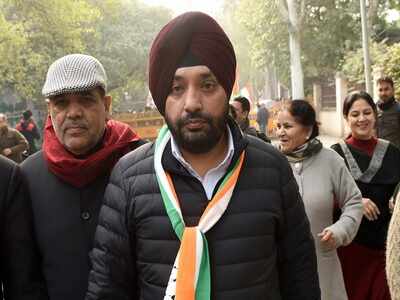 Former minister in the Sheila Dikshit government and former Delhi state chief Arvinder Singh Lovely, one of the signatories to the G 23 letter to Sonia Gandhi seeking changes in Congress told TOI said the Congress president's assurance is a "positive step" and that the missive was an expression of concern over the state of affairs in the party.
Q: You are one of signatories to the letter to the Congress president asking for sweeping changes in the party? Do you think the CWC has been able to address the issue?
A: Congress president has taken cognizance of our concerns. This is a positive step. She has also said that a AICC session will be called in the next six months and a committee will be constituted. This is definitely a step to pave the way forward. As far as being satisfied with the CWC response I would like to say it is not about our satisfaction. Some may agree with our suggestions, some may not, but at the end of the day it is the Congress party that needs to be strengthened and that is all that matters. You need a strong army for a commander to lead. A commander alone cannot do anything.
Q: What was the idea behind the letter? Do the letter writers have doubts over Rahul Gandhi's leadership?
A: The letter was not against the leadership or to challenge the leaders at the helm of affairs. We owe our allegiance to the Gandhis. I left the party to join the BJP (2017) and then returned to the Congress (2018) only because of Rahul Gandhi. In this backdrop, if I signed the letter, it was not to take on the leadership, but to point out the state of the organisation which needs urgent attention. The letter was about suggesting how the party organisation needs to be the key focus area and how it can be done. It is not about one leader or one person. It is about an institution. Only if there is a strong organisation can a leader steer it towards success and victory.
Q: You have been a minister in the Congress government in Delhi and then also the party state president between 2013-15. Congress has failed to recover since it lost the elections in 2013 what is the way forward according to you?
A: The poll outcomes in Delhi should be a lesson for the party and a cause of concern. As it is we are facing tough times and to fight communal forces we need a strong Congress organisation across the nation…Only a party connected to ground realities and led by state presidents, who are appointed democratically through a widespread consultative process, can help resurrect the Congress.

more from times of india news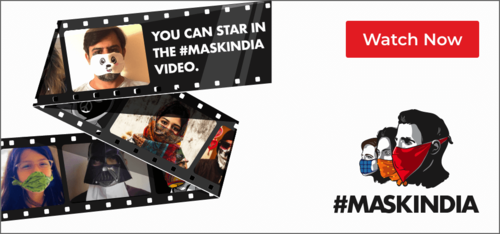 Calicut crash report not out even after a month
MUMBAI: Unlike Indonesia, Ethiopia and Pakistan, India has stood out as the only country in recent years to not release a preliminary report within a month of a major airline accident.
Fifty days ago, 19 people were killed when an Air India Express aircraft overshot the table-top runway of Calicut airport and crashed. To learn what went wrong, pilots, passengers and other stakeholders will need to wait till January when a final report of the crash is likely to be released by the Aircraft Accident Investigation Bureau.
A total of 193 countries, including India, follow aircraft accident investigation norms laid down by the International Civil Aviation Organisation (ICAO). Under these norms, within a month of an accident, a preliminary report on the incident is required to be sent to ICAO. The final report comes within a year.
The civil aviation ministry did not respond to TOI's specific query on whether a preliminary report on the Calicut crash has been sent to ICAO. In a responce to TOI query on the Calicut incident, ICAO said that it doesn't maintain record of preliminary reports.
Capt Amit Singh, an air safety expert said, "Withholding important safety data or overlooking known safety issues is detrimental since they have the capacity to prevent future accidents."

Ram Madhav, Murlidhar out, Tejasvi youth chief in rejigged BJP line-up
NEW DELHI: Seven months after taking over as the full-fledged BJP chief, J P Nadda on Saturday announced the new team of office-bearers, dropping several prominent faces and bringing in new ones in a restructuring that marks a conscious effort to give representation to all regions.
High-profile names like Ram Madhav, Murlidhar Rao and Rajya Sabha MPs Anil Jain and Saroj Pandey didn't figure among the general secretaries, raising eyebrows.
Rajya Sabha MP and ICCR chief Vinay Sahasrabuddhe and Uma Bharati were not retained among the cast of vice- presidents, which included three former CMs — Vasundhara Raje, Raman Singh and Raghuvbar Das and new entrants Mukul Roy, Baijayant Panda and Annapurna Devi.
While retaining Bhupender Yadav, Kailash Vijayvargiya and Arun Singh as general secretaries, Nadda appointed D Purandareshwari, daughter of NTR, Dushyant Kumar Gautam, C T Ravi, Tarun Chugh and Dilip Saikia.
Saikia is widely reckoned to be a promising talent from Assam for the crucial organisational job. Nadda promoted Rajya Sabha MP Anil Baluni as "chief spokesperson", a position which had so far been occupied by only two others — Arun Jaitley and Ravi Shankar Prasad. Baluni will also continue as national media head with Sanjay Mayukh as his deputy.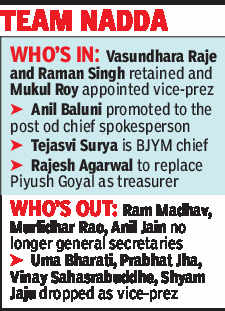 Significantly, Amit Malviya was retained as the convenor of the IT and Social Media cell despite Subramanian Swamy's demand that he be dropped. Malviya thanked PM Modi, Nadda , Union home minister Amit Shah and B L Santosh, general secretary in-charge of organisation, for reposing faith in him.
Congratulating the new office-bearers, the PM said, "I am confident they will uphold the glorious tradition of our party of serving the people of India selflessly and with dedication. May they work hard to empower the poor and marginalised."
Rajesh Agarwal, former UP minister, will be the new treasurer, a post earlier held by Union minister Piyush Goyal. Sudhir Gupta was named the joint treasurer. Tejasvi Surya, Bengaluru South MP, will head the youth wing of the party in place of Mumbai MP Poonam Mahajan.
Two known names from Maharashtra — former ministers Vinod Tawade and Pankaja Munde — were included among national secretaries.
More than the inductions, it was the exclusions of Madhav and Rao, both on loan from RSS, which grabbed the attention of political circles.

Paddy procurement in Punjab & Haryana to begin a few days early
NEW DELHI: Amid political attacks over the farm sector bills, the Centre has decided to advance paddy procurement in Punjab and Haryana by a few days with the exercise slated to kick off on Sunday, instead of the usual timetable, starting October 1.
In a letter to the state governments, the consumer affairs and food ministry has said that the kharif procurement has been advanced due to early arrival of paddy this season but officials conceded that this was a political decision.
Typically, October and November are the main procurement months in Punjab and Haryana with Karnataka and Tripura seeing purchases start in December. In states such as West Bengal procurement will end next June.
After the passage of the bill to ease restrictions on sale in mandis, Opposition parties had said that the move would put farmers, especially in the two states, at a disadvantage, first prompting the Narendra Modi government to quickly announce the minimum support price and follow it up by advancing government purchase by a few days in a bid to assure farmers that the scheme will not be tinkered with.
The Centre is estimating an 18% jump in procurement of paddy this season to 49.5 million tonnes compared to around 42 million tonnes last year. Of this nearly 22% or 11.3 million tonnes is estimated to come from Punjab, while Haryana may chip in with around 4.5 million tonnes. Chhattisgarh with 6 million tonnes and Telangana (5 million tonnes), will be second and third largest sources for paddy procurement.
Data available with the ministry showed that till Friday around eight lakh tonnes of paddy have already reached mandis in Haryana, although data for Punjab is currently unavailable. Early monsoon rains this year are seen to be one of the reasons behind early arrivals with a bumper harvest predicted by the authorities.