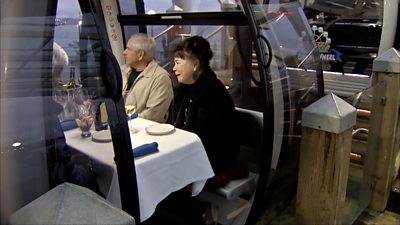 No need for staff at this restaurant to check that the tables remain six feet apart.
As a way to socially distance during Covid, Seattle's famous Ferris wheel is offering four-course meals 175ft (53m) above ground.
Each gondola forms a natural bubble of four people.
BBC
BBC News is an operational business division of the British Broadcasting Corporation responsible for the gathering and broadcasting of news and current affairs.
Related posts