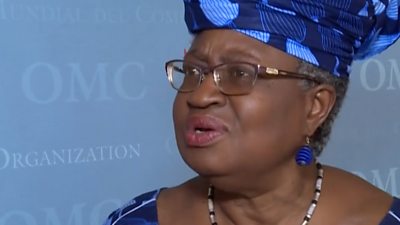 After nearly six months without a leader, the World Trade Organization looks set to appoint Nigeria's Ngozi Okonjo-Iweala as its first female and first African leader on Monday. Dr Okonjo-Iweala used to be Nigeria's finance minister. She is not a trade expert but says she can be a "clear set of eyes" for the global trade body.
Video by Jeremy Howell
BBC
BBC News is an operational business division of the British Broadcasting Corporation responsible for the gathering and broadcasting of news and current affairs.
Related posts