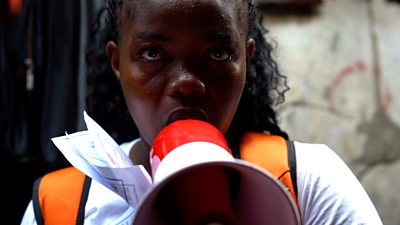 Hundreds of foreign domestic maids were dumped outside their embassies last summer in Lebanon after the families they worked for could no longer afford their wages.
The horrific scenes were a symptom of the country's economic meltdown but also Lebanon's use of foreign workers – a system which human rights groups say amounts to "modern-day slavery".
The BBC's Martin Patience has been speaking to domestic maids about their experiences and looking into whether their situation has changed.
Producers: Nour Matraji, Umaru Fofana and Rachael Thorn
Filmed by: Daniel Banguru, Lee Durant and Rachael Thorn
BBC
BBC News is an operational business division of the British Broadcasting Corporation responsible for the gathering and broadcasting of news and current affairs.
Related posts