John Boyega resigns from Jo Malone ambassador role over Chinese ad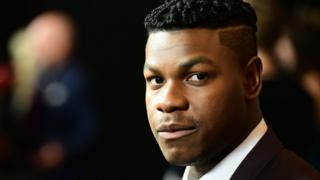 John Boyega has resigned as global ambassador for perfume brand Jo Malone after he was replaced in an ad he made for them by a Chinese actor.
The Star Wars actor made the personal video in his home town of London, but it was re-shot for the Chinese market.
The company apologised for what it described as a "misstep" that caused "offence".
However, Boyega has said Jo Malone was "wrong" to have used another actor "without my consent or prior notice".
Writing on Twitter, the British star said while he accepted that companies would use different representatives around the world, "dismissively trading out one's culture this way is not something I can condone".
"The film celebrated my personal story – showcasing my hometown, including my friends and featuring my family," he added.
"It's back to back but I assure you this will be dealt with swiftly. I don't have time for nonsense. We press on and strong. Stay blessed people."
The recreated advert largely followed the same script, but featured Chinese star Liu Haoran instead of Boyega.
The original version, titled London Gent, showed Boyega hanging out with friends and family in Peckham, where he grew up. They were also removed for Chinese audiences.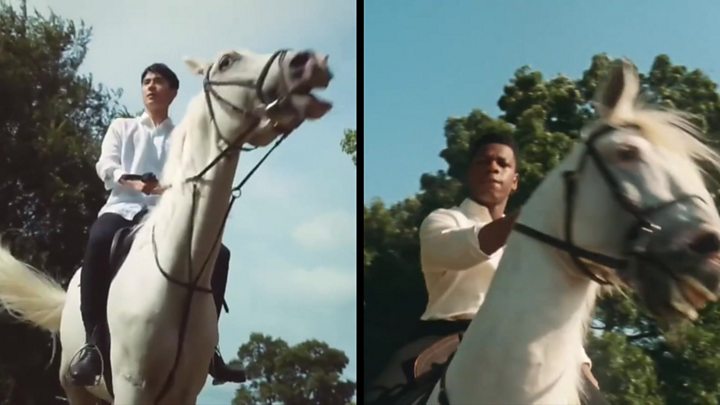 Jo Malone, owned by Estee Lauder, has since removed the advert from its campaign in China.
"We deeply apologise for what, on our end, was a mistake in the local execution of the John Boyega campaign," they said in statement on Monday.
Boyega's sister Grace posted the Chinese version of the advert in a Twitter response.
'Taking this misstep very seriously'
In a statement to The Hollywood Reporter, Jo Malone London said: "John is a tremendous artist with great personal vision and direction. The concept for the film was based on John's personal experiences and should not have been replicated.
"While we immediately took action and removed the local version of the campaign, we recognise that this was painful and that offence was caused," it added.
"We respect John, and support our partners and fans globally. We are taking this misstep ver
Ren Zhiqiang: Outspoken ex-real estate tycoon gets 18 years jail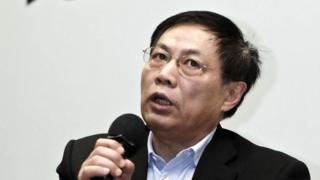 A former real estate tycoon and an outspoken critic of China's President Xi Jinping has been sentenced to 18 years in jail on charges of corruption.
A court in Beijing found Ren Zhiqiang "guilty of corruption, bribery and embezzlement of public funds", said state media outlet the Global Times.
He will also have to pay a fine of 4.2m yuan (£482,950;$620,000).
Ren went missing in March this year shortly after writing an essay said to be critical of President Xi.
Although it did not directly name President Xi, it was widely believed to be about him.
The Beijing No 2 Intermediate People's Court said Ren had accepted bribes worth 1.25m and embezzled almost 50m yuan.
He is said to have "voluntarily" confessed to all charges and will not appeal against the decision.
The former chairman of the Hua Yuan Property Company was not merely a business tycoon. The son of a ministry official, he was also known to have close ties with senior party leaders and was in a position from which his criticisms of the party would be particularly potent.
Rights groups have consistently accused China of using corruption charges as a way to clamp down on dissent.
'Anti-Communist Party' thoughts
Ren's sharply critical essay had been about Beijing's handling of th
Nascar: Michael Jordan and Denny Hamlin form Cup Series team with Bubba Wallace as driver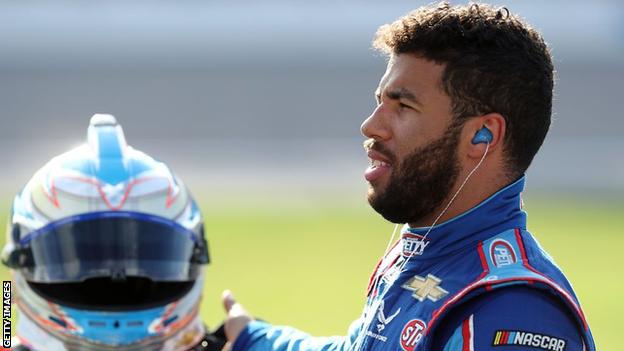 Basketball legend Michael Jordan and three-time Daytona 500 winner Denny Hamlin have formed a single-car Nascar Cup Series team, with Bubba Wallace as their driver.
Wallace is Nascar's sole black full-time driver while Jordan is the second black team owner at its elite level.
Earlier this year, Wallace successfully campaigned to get the Confederate flag banned from Nascar races.
Six-time NBA champion Jordan said the team would "educate a new audience".
The 57-year-old added it would also "open more opportunities for black people in racing".
"Historically, Nascar has struggled with diversity and there have been few black owners," Jordan said. "The timing seemed perfect as Nascar is evolving and embracing social change more and more."
In June, it was feared Wallace, 26, had been subject to a racial attack when a noose was found in his garage stall at Talladega Superspeedway in Alabama.
An FBI investigation concluded it was actually a handle on a garage door and had been there since the previous year.
On joining Jordan and Hamlin's team, Wallace said: "This is a unique, once-in-a-lifetime opportunity that I believe is a great fit for me at this point in my career."
Hamlin, 39, will be a minority partner in the team while he continues to drive for Joe Gibbs Racing.
The team will start racing in 2021 with their name, car number, manufacturer and sponsors to be announced in due course.
Asian stock markets continue the global fallout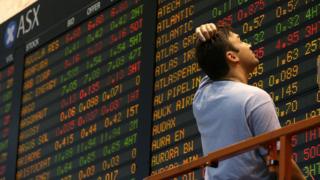 Stock markets in Asia suffered on Tuesday from the fallout from UK and US investors worried about a rise in coronavirus cases.
The biggest falls in the region were recorded in Australia, where shares hit a three-month low.
Investors have also been rattled by dimming hopes for more financial support for the US economy.
Stock markets fell across South Korea, Hong Kong and China, while Japan was closed for a public holiday.
On Monday, UK and US stock markets suffered heavy losses over fears that a renewed rise in coronavirus cases will blight economic prospects.
More than £50bn was wiped off UK shares, and caused similar falls across European and US stock markets.
The negative sentiment spread into Asia, which has previously been the focus of optimism from China's continued economic recovery.
Australian shares were dragged to their lowest level since mid-June, under pressure by its mining and energy stocks.
Major mining firms BHP Group and Rio Tinto both fell around 2%.
Multiple tensions
"The biggest issue for local markets is how the battle for tech sector super dominance plays out between the US and China, which is getting viewed through the lens of the ByteDance /Oracle -Walmart d