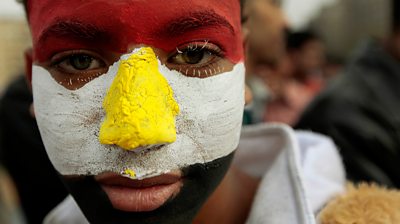 Egypt's dreams of democracy still alive?
BBC, 1 month ago
0
1 min

read
It's been 10 years since Egyptians took to the streets to unseat their longest-serving President, Hosni Mubarak. Their uprising was part of a movement of pro-democracy protests in the Arab world to end autocratic rule.
Although Mubarak left power, many believe the dreams of a democratic Egypt, have yet to be achieved.
Human rights groups repeatedly criticise severe restrictions imposed on freedom of expression under Egypt's current President Abdul Fattah al-Sisi. But the authorities and his supporters say that Mr Sisi is protecting the country from chaos.
Report by Sally Nabil. Edited by Dina Demrdash
BBC
BBC News is an operational business division of the British Broadcasting Corporation responsible for the gathering and broadcasting of news and current affairs.
Related posts