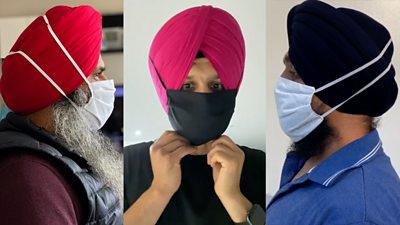 When Covid-19 hit, Melbourne dressmaker Manmeet Kaur started making free masks for her local community.
But seeing her husband struggle to fit a mask over his turban, she came up with a solution that's become a huge help to many.
Video by Isabelle Rodd.
BBC
BBC News is an operational business division of the British Broadcasting Corporation responsible for the gathering and broadcasting of news and current affairs.
Related posts