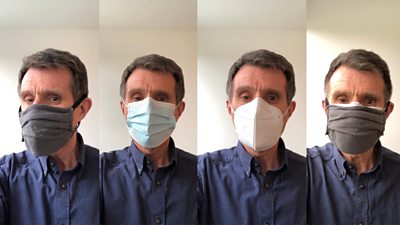 Covid: Should we double mask face coverings?
BBC, 2 weeks ago
0
1 min

read
There's a lot of choice about which type of face covering to wear – and in some countries the advice is changing as we learn more about how the virus spreads.
In certain countries a specific type of mask is required in public areas.
The BBC's Science Editor David Shukman explains the differences between cloth masks, surgical masks and N95 masks – and looks at whether we should double mask.
Produced by: Bella McShane, Ameer Ahmed and Parveen Virdi.
BBC
BBC News is an operational business division of the British Broadcasting Corporation responsible for the gathering and broadcasting of news and current affairs.
Related posts