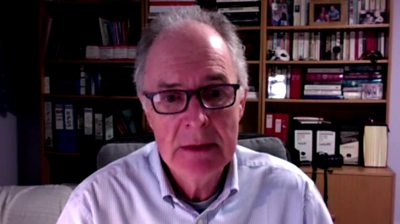 A senior member of the World Health Organization's team investigating the origins of Covid-19, has described his trip to Wuhan, China, as the start of a long process.
Speaking to the BBC's Andrew Marr, Professor John Watson said there were a number of hypotheses about the origins of the virus, the most likely being that it moved from one animal to an intermediate animal host, and from there to humans.
BBC
BBC News is an operational business division of the British Broadcasting Corporation responsible for the gathering and broadcasting of news and current affairs.
Related posts