Covid-19 case fatality rate below 2%, on continuous decline: Health ministry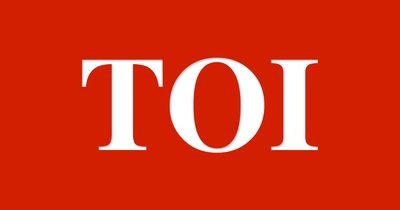 NEW DELHI: The data released by the Union Ministry of Health and Family Welfare has revealed that the COVID-19 Case Fatality Rate (CFR) has dropped below 2 per cent and is on a continuous decline.
The data published by the Union ministry shows that the CFR was 2.15 per cent on August 1 and stands at 1.72 per cent on September 6.
The data further shows that the average weekly CFR was 1.97 per cent for the week of August 10 to August 16. The average weekly CFR has dropped to 1.75 per cent for the week of August 31 to September 6.
"India's comprehensive and calibrated actions within the umbrella strategy of 'TEST TRACK TREAT' have resulted in a low mortality rate. Sustained efforts through early diagnosis, & timely and effective treatment continues to steadily push the CFR down," the Union Ministry of Health and Family Welfare tweeted.
With a record spike of 90,633, India became the second-most COVID-affected country in the world. With 1,065 more deaths on Sunday, the cumulative toll reached 70,626.
The total case tally stands at 41,13,812 including 8,62,320 active cases, 31,80,866 cured/discharged/migrated.

What is active & passive vaccination: Can it help against Covid-19?
NEW DELHI: Researchers across the world are conducting experiments in race to produce the most effective vaccine for coronavirus. There are new studies being published everyday as human understanding of the SARS-CoV-2 virus improves. In this global phenomenon, we are now reading about active and passive immunizations. Here is what you need to know about it:
What is active vaccination
There are some illnesses that a person can become immune to having the disease. For example, in case of chickenpox or measles, the immune system of the person creates antibodies to fight the disease. This process of gaining immunity against a certain disease where the immune system creates antibodies is called active vaccination.
In other words, active immunity results when a person's immune system works to produce antibodies and activate other immune cells to certain pathogens. If the person encounters that pathogen again, long-lasting immune cells specific to it will already be primed to fight it.
What is passive vaccination
Another way to gain immunity against a certain disease is through taking antibodies from a person whos has already been inflicted with the disease and introducing their antibodies into another person's system to protect them from the disease.
In other words, passive immunity results when a person is given someone else's antibodies. When these antibodies are introduced into the person's body, the "loaned" antibodies help prevent or fight certain infectious diseases.
Key differences between active and passive vaccination
In active vaccination, a person's immune system is triggered to produce required antibodies while in passive vaccination, the 'ready-made' antibodies specific to one disease are administered.
Active vaccination requires a longer period of time to be effective as it 'only' triggers the immune system which in turn takes the due natural process to produce antibodies.
On the other hand, passive vaccination protects the person right away as there is no waiting period for immune system to get to work.
However, active vaccination provides immunity for a long period of time as the antibodies present were produced by the immune system itself, but passive vaccine lasts only for a few weeks or months as the antibodies are introduced into the person.
Active immunization requires more time but also lasts longer, while passive immunization is quick but has a brief lifetime.
Can passive vaccination provide relief against Covid-19
Scientists have identified highly effective antibodies against the novel coronavirus, which they say can lead to the development of a passive vaccination for Covid-19.
The scientists at the German Center for Neurodegenerative Diseases (DZNE) and Charite – Universitatsmedizin Berlin isolated almost 600 different antibodies from the blood of individuals who had overcome Covid-19.
"Three of our antibodies are particularly promising for clinical development," explained Harald Pruss, a research group leader at the DZNE and also a senior physician at Charite – Universitatsmedizin Berlin. "Using these antibodies, we have started to develop a passive vaccination against SARS-CoV-2," Pruss said.
In addition to the treatment of patients, preventive protection of healthy individuals who have had contact with infected persons is also a potential application, the researchers said. How long the protection lasts will have to be investigated in clinical studies, they said.
For Covid-19, this approach is also being investigated through the administration of plasma-derived from the blood of recovered patients. With the plasma, antibodies of donors are transferred, they said.

India's healthcare effectively kept Covid mortality at 'minimum', recovery at 'maximum': Harsh Vardhan
NEW DELHI: More than 5 million people have been infected with coronavirus but the healthcare system of India has shown great efficiency in providing diagnostic and management facilities as well as keeping the mortality at 'minimum' and recovery at 'maximum', Union health minister Harsh Vardhan said on Friday.
He was speaking at an event to mark the 65th Foundation Day of the All India Institute of Medical Sciences (AIIMS), New Delhi.
He said the country's continuously rising Covid-19 recovery rate and progressively falling case fatality rate have proven the success of the containment strategy followed by all states/UTs, the health ministry said in a statement.
"We have successfully ramped up our testing capacity which has touched nearly 15 lakh milestone today with more than 1,800 testing labs spread across the country.
"I have confidence in the scientific developments taking place in the field of treatment and vaccines for COVID-19 and soon India will achieve more success in our fight against coronavirus infection," the statement quoted Vardhan as saying.
Congratulating the AIMS fraternity for being ranked as number one among medical institutions by the National Institutional Ranking Framework (NIRF) under the Ministry of Human Resource and Development, Vardhan expressed satisfaction that AIIMS has fulfilled the objectives of its establishment by the Indian Parliament in 1956.
He also hailed the institution's huge contribution during the Covid-19 pandemic.
"More than 5 million patients have been infected with coronavirus but the healthcare system of India has shown great efficiency in not only providing diagnostic and management facilities but also keeping the mortality at minimum and recovery at maximum.
"I appreciate that in the last six months, AIIMS has taken a huge responsibility of providing care to patients suffering from COVID-19, for innovating in areas of research, guiding colleagues across the country and developing new methods of teaching and communication," the statement said.
Speaking at the event, minister of state for health Ashwini Kumar Choubey praised the medical community for their endless and selfless efforts during Covid times.
"AIIMS has established high reputation and has contributed significantly in academic, research and patient care. It has attracted students from various other countries like the US, UK, Australia, Germany, among others. It is a huge achievement," he was quoted as saying in a statement.
Choubey added that the central government was making efforts to spread the services of AIIMS to every nook and corner of the country.
Vardhan and Choubey also gave away awards and medals to faculty members and graduating students during the event.
"This is the dream of every medical student to become a student of AIIMS. On this 65th foundation Day, I request all of you to aggressively and meticulously brainstorm some ideas which will be helpful in strengthening the medical services in India and in positioning India among the top scientific nations," Vardhan said.
The health minister also released a manual and inaugurated an exhibition titled 'AIIMS in COVID Times' which highlighted the contribution of AIIMS in dealing with public health emergency, the statement added.

Decision on holding Bihar polls amid pandemic a leap of faith, not leap in the dark: CEC Arora
NEW DELHI: The decision to hold Bihar assembly polls amid the coronavirus pandemic is not a "misadventure" but a leap of faith and not a leap in the dark, Chief Election Commissioner Sunil Arora asserted on Friday.
Responding to a volley of questions on holding elections when the pandemic has not subsided, he said, "As a commission, we don't regard it as a dussahas (misadventure) … it is a very, very meticulously worked, from our side, exercise."
He also said the decision to hold the elections in the state, where the term of the assembly ends on November 29, is "a leap of faith and not a leap in the dark."
Arora also gave the example of recently-held JEE and NEET examinations, saying thousands of candidates from various district across India came out to write the test.
Some opposition parties had urged the EC to postpone the elections in view of the pandemic.
The CEC also cited a recent Supreme Court observation, saying eventually life has to go on.
In a related development, the apex court on Friday refused to entertain a plea seeking to postpone the upcoming Bihar assembly elections in the wake of the Covid-19 pandemic.
A three-judge bench of Justices Ashok Bhushan, R Subhash Reddy and M R Shah also refused to grant liberty to the petitioner to give representation to the Election Commission in this regard.
"We can't permit everybody to go to the Election Commission. We can only permit you to withdraw the petition," the bench said.
Asked whether the voter turnout will be effected due to the pandemic, Arora said the electors are very aware of what they want and most won't miss out on the opportunity of exercising their franchise.
Responding to a question on whether the Covid-related guidelines would be in place for future elections too, he said God has not given him wisdom of astrology. He said much would depend on the situation prevailing at that time.
The CEC said the decision to hold state elections in three phases was taken keeping in mind the Covid-related safety norms and the fatigue factor of security personnel.