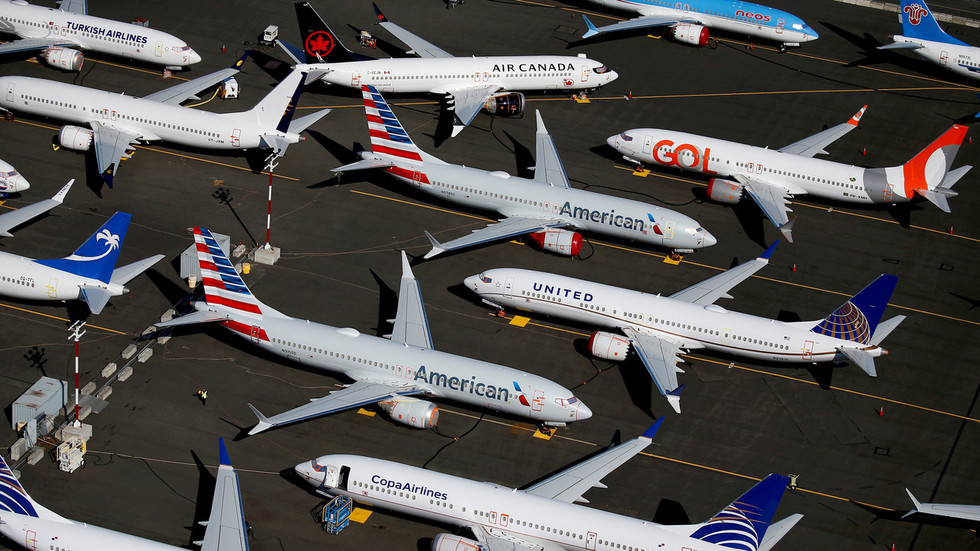 Boeing will pay some $2.5 billion to resolve criminal charges linked to two deadly crashes involving its 737 MAX aircraft, agreeing to hand over a small fraction of its yearly revenue as the DOJ charges it with "fraud conspiracy."
"The tragic crashes of Lion Air Flight 610 and Ethiopian Airlines Flight 302 exposed fraudulent and deceptive conduct by employees of one of the world's leading commercial airplane manufacturers," Acting Assistant Attorney General David Burns said in a statement on Thursday.
Boeing's employees chose the path of profit over candor by concealing material information from the [Federal Aviation Administration] concerning the operation of its 737 Max airplane and engaging in an effort to cover up their deception.
The department said the massive settlement will include a criminal penalty worth $243.6 million, $1.77 billion in payments to buyers of the 737 MAX, as well as a $500 million contribution to a crash victim beneficiaries' fund, which will compensate the families of passengers who perished in the two accidents.
Also on rt.com

Crash-afflicted Boeing 737 MAX resumes passenger flights in US with take-off from Miami
DETAILS TO FOLLOW
RT
RT is a state-controlled international television network funded by the Russian federal tax budget. It operates pay television channels directed to audiences outside of Russia, as well as providing Internet content in English, Spanish, French, German, Arabic, and Russian.
Related posts