Are they being serious? US propaganda demands equal access to Russian airwaves…as America censors foreign media at every turn
Even as the US government told Al Jazeera to register as a foreign agent, the Hill ran a misinformation-laden op-ed protesting proposed Russian rules that would do the same to US government propaganda. Exceptionalism or hypocrisy?
"US must demand equal access to Russian airwaves," Jeffrey Gedmin and Gary Schmitt argued in their essay, published Tuesday. Russia, they say, is forcing Radio Free Europe/Radio Liberty (RFE/RL) to declare their status as foreign agents, to make sure "anyone would think twice about reposting news accounts and videos – or even visiting the site to begin with."
Jeff Gedmin & I argue that the US is playing a sucker's game by not demanding reciprocity when it comes to media access in Russia for RFE/RL versus RT & Sputnik in the US. https://t.co/abBmWpHuyG

— Gary J. Schmitt (@GaryJSchmitt1) September 16, 2020
It is true that Russia's media regulator, Roskomnadzor, proposed a rule under which RFE/RL would have to label their content… in July. The US Agency for Global Media (USAGM), RFE/RL's parent company, has already objected to it – as has US Secretary of State Mike Pompeo, back in August. It has not yet gone into effect, however, so why complain about it again now?
Ironically, on the very day Gedmin and Schmitt's op-ed was published, news came of the Justice Department ordering Al Jazeera's online outlet AJ+ to register under the US Foreign Agents Registration Act (FARA), supposedly as an agent of the Qatari government. No amount of protests or evidence of AJ+ editorial independence Al Jazeera reportedly offered seemed to satisfy the DOJ.



Also on rt.com
First they came for RT: US now wants Qatar's AJ+ to register as FOREIGN AGENT




That sort of explodes Gedmin and Schmitt's argument that RFE/RL should be treated differently because USAGM is "a non-governmental, non-profit" with a "firewall and journalistic independence from US government meddling." Not least because, in actual reality, USAGM is run by a Senate-approved executive branch appointee, and is required to "be consistent with the broad foreign policy objectives of the United States" and "provide a surge capacity to support United States foreign policy objectives during crises abroad."
The duo's argument is also not served by the whopper that the US "does not require RT… to label its content as a product of a foreign agent." This has literally not been true since late 2017, when RT was ordered to register under FARA and did so under duress. Almost no US mainstream media outlets objected, and very few international ones – that is, until it was their turn.
Seeing as Russia's own foreign agents law is more or less a copy of FARA, it's difficult to see how sauce for the goose shouldn't be sauce for the gander. Unless the US is so 'exceptional' that it rises above its own laws and rules. Former heads of RFE/RL like Gedmin (2007-2011) and American Enterprise Institute scholars like Schmitt ought to know better.
Instead, they bring up the claim that the Kremlin is somehow seeking to limit what Russians read, watch or listen to. That is practically an article of faith in Washington. In reality, it's a long-dead horse, whose corpse is being mercilessly abused in think tank think pieces like this. The Russian government literally sponsors a service called InoSMI to provide Russian translations of foreign media articles, for which there is no US equivalent. 
Ren Zhiqiang: Outspoken ex-real estate tycoon gets 18 years jail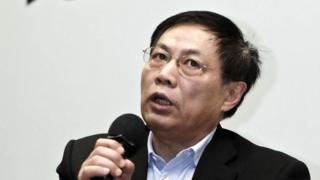 A former real estate tycoon and an outspoken critic of China's President Xi Jinping has been sentenced to 18 years in jail on charges of corruption.
A court in Beijing found Ren Zhiqiang "guilty of corruption, bribery and embezzlement of public funds", said state media outlet the Global Times.
He will also have to pay a fine of 4.2m yuan (£482,950;$620,000).
Ren went missing in March this year shortly after writing an essay said to be critical of President Xi.
Although it did not directly name President Xi, it was widely believed to be about him.
The Beijing No 2 Intermediate People's Court said Ren had accepted bribes worth 1.25m and embezzled almost 50m yuan.
He is said to have "voluntarily" confessed to all charges and will not appeal against the decision.
The former chairman of the Hua Yuan Property Company was not merely a business tycoon. The son of a ministry official, he was also known to have close ties with senior party leaders and was in a position from which his criticisms of the party would be particularly potent.
Rights groups have consistently accused China of using corruption charges as a way to clamp down on dissent.
'Anti-Communist Party' thoughts
Ren's sharply critical essay had been about Beijing's handling of th
Nascar: Michael Jordan and Denny Hamlin form Cup Series team with Bubba Wallace as driver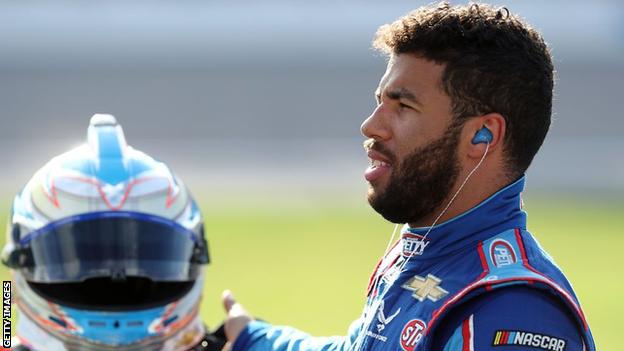 Basketball legend Michael Jordan and three-time Daytona 500 winner Denny Hamlin have formed a single-car Nascar Cup Series team, with Bubba Wallace as their driver.
Wallace is Nascar's sole black full-time driver while Jordan is the second black team owner at its elite level.
Earlier this year, Wallace successfully campaigned to get the Confederate flag banned from Nascar races.
Six-time NBA champion Jordan said the team would "educate a new audience".
The 57-year-old added it would also "open more opportunities for black people in racing".
"Historically, Nascar has struggled with diversity and there have been few black owners," Jordan said. "The timing seemed perfect as Nascar is evolving and embracing social change more and more."
In June, it was feared Wallace, 26, had been subject to a racial attack when a noose was found in his garage stall at Talladega Superspeedway in Alabama.
An FBI investigation concluded it was actually a handle on a garage door and had been there since the previous year.
On joining Jordan and Hamlin's team, Wallace said: "This is a unique, once-in-a-lifetime opportunity that I believe is a great fit for me at this point in my career."
Hamlin, 39, will be a minority partner in the team while he continues to drive for Joe Gibbs Racing.
The team will start racing in 2021 with their name, car number, manufacturer and sponsors to be announced in due course.
Asian stock markets continue the global fallout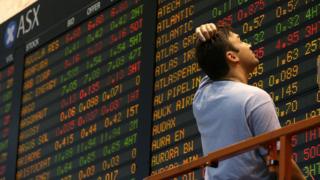 Stock markets in Asia suffered on Tuesday from the fallout from UK and US investors worried about a rise in coronavirus cases.
The biggest falls in the region were recorded in Australia, where shares hit a three-month low.
Investors have also been rattled by dimming hopes for more financial support for the US economy.
Stock markets fell across South Korea, Hong Kong and China, while Japan was closed for a public holiday.
On Monday, UK and US stock markets suffered heavy losses over fears that a renewed rise in coronavirus cases will blight economic prospects.
More than £50bn was wiped off UK shares, and caused similar falls across European and US stock markets.
The negative sentiment spread into Asia, which has previously been the focus of optimism from China's continued economic recovery.
Australian shares were dragged to their lowest level since mid-June, under pressure by its mining and energy stocks.
Major mining firms BHP Group and Rio Tinto both fell around 2%.
Multiple tensions
"The biggest issue for local markets is how the battle for tech sector super dominance plays out between the US and China, which is getting viewed through the lens of the ByteDance /Oracle -Walmart d